My Blog
Posts for: April, 2018
By Schwenksville Dental Care
April 23, 2018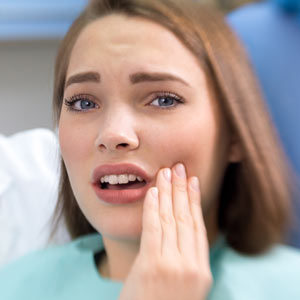 In an instant, an accident could leave you or a loved one with a missing tooth. Thankfully, we can restore it with a dental implant that looks and functions like a real tooth—and the sooner the better.
But if the patient is a teenager or younger, sooner may have to be later. Because their jaws are still developing, an implant placed now could eventually look as if it's sinking into the gums as the jaw continues to grow and the implant doesn't move. It's best to wait until full jaw maturity around early adulthood and in the meantime use a temporary replacement.
But that wait could pose a problem with bone health. As living tissue, bone cells have a life cycle where they form, function and then dissolve (resorption) with new cells taking their place. This cycle continues at a healthy rate thanks to stimulation from forces generated by the teeth during chewing that travel through the roots to the bone.
When a tooth goes missing, however, so does this stimulation. Without it the bone's growth cycle can slow to an unhealthy rate, ultimately reducing bone volume.  Because implants require a certain amount of bone for proper placement and support, this could make it difficult if not impossible to install one.
We can help prevent this by placing a bone graft immediately after the removal of a tooth within the tooth's "socket." The graft serves as a scaffold for new bone cells to form and grow upon. The graft will eventually resorb leaving the newly formed bone in its place.
We can also fine-tune and slow the graft's resorption rate. This may be preferable for a younger patient with years to go before their permanent restoration. In the meantime, you can still proceed with other dental treatments including orthodontics.
By carefully monitoring a young patient's bone health and other aspects of their dental care, we can keep on course for an eventual permanent restoration. With the advances in implantology, the final smile result will be worth the wait.
If you would like more information on dental care for trauma injuries, please contact us or schedule an appointment for a consultation. You can also learn more about this topic by reading the Dear Doctor magazine article "Dental Implants for Teenagers: Factors Influencing Treatment Planning in Adolescents."
By Schwenksville Dental Care
April 13, 2018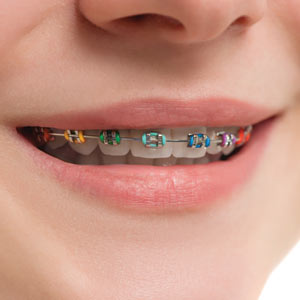 If you press your tongue against your teeth, unless something is badly wrong they won't budge. In fact, your teeth are subjected to a fair amount of pressure each day as you chew and eat, and yet they remain firmly in place.
But there's a deeper reality—your teeth do move! No, it's not a paradox—the gum and bone tissues that hold your teeth in place allow for slight, imperceptible changes in the teeth's position. Their natural ability to move is also the basis for orthodontics. Here are 3 more facts you may not know about your teeth's natural ability to move.
Teeth are always on the move. Teeth are held firmly within the jawbone by an elastic gum tissue called the periodontal ligament and a thin layer of bony-like material called cementum. In response to pressure changes, though, the bone dissolves on the side of the teeth in the direction of pressure and then rebuilds behind it, solidifying the teeth's new position, a process that happens quite slowly and incrementally. And it will happen for most of us—some studies indicate more than 70% of people will see significant changes in their bite as they age.
Orthodontics works with the process. Orthodontic appliances like braces or clear aligners apply targeted pressure in the direction the orthodontist intends the teeth to move—the natural movement process does the rest. In the case of braces, a thin metal wire is laced through brackets bonded to the front of the teeth and then anchored, typically to the back teeth. The orthodontist incrementally tightens the wire against its anchors over time, encouraging tooth movement in response to the pressure. Clear aligners are a series of removable trays worn in succession that gradually accomplish the same outcome.
Watch out for the rebound. That nice, straight smile you've gained through orthodontics might not stay that way. That's because the same mechanism for tooth movement could cause the teeth to move back to their former positions, especially right after treatment. To avoid this outcome, patients need to wear a retainer, an appliance that holds or "retains" the teeth in their new positions. Depending on their individual situations and age, patients may have to wear a retainer for a few months, years or from then on.
If you would like more information on orthodontic treatment, please contact us or schedule an appointment for a consultation. You can also learn more about this topic by reading the Dear Doctor magazine article "The Importance of Orthodontic Retainers."